Compendia v2.10.7: Relay Verifier Update
This week we shipped two new blockchain software updates, improving security and stability of the network, and introducing the Relay Node Verifier API.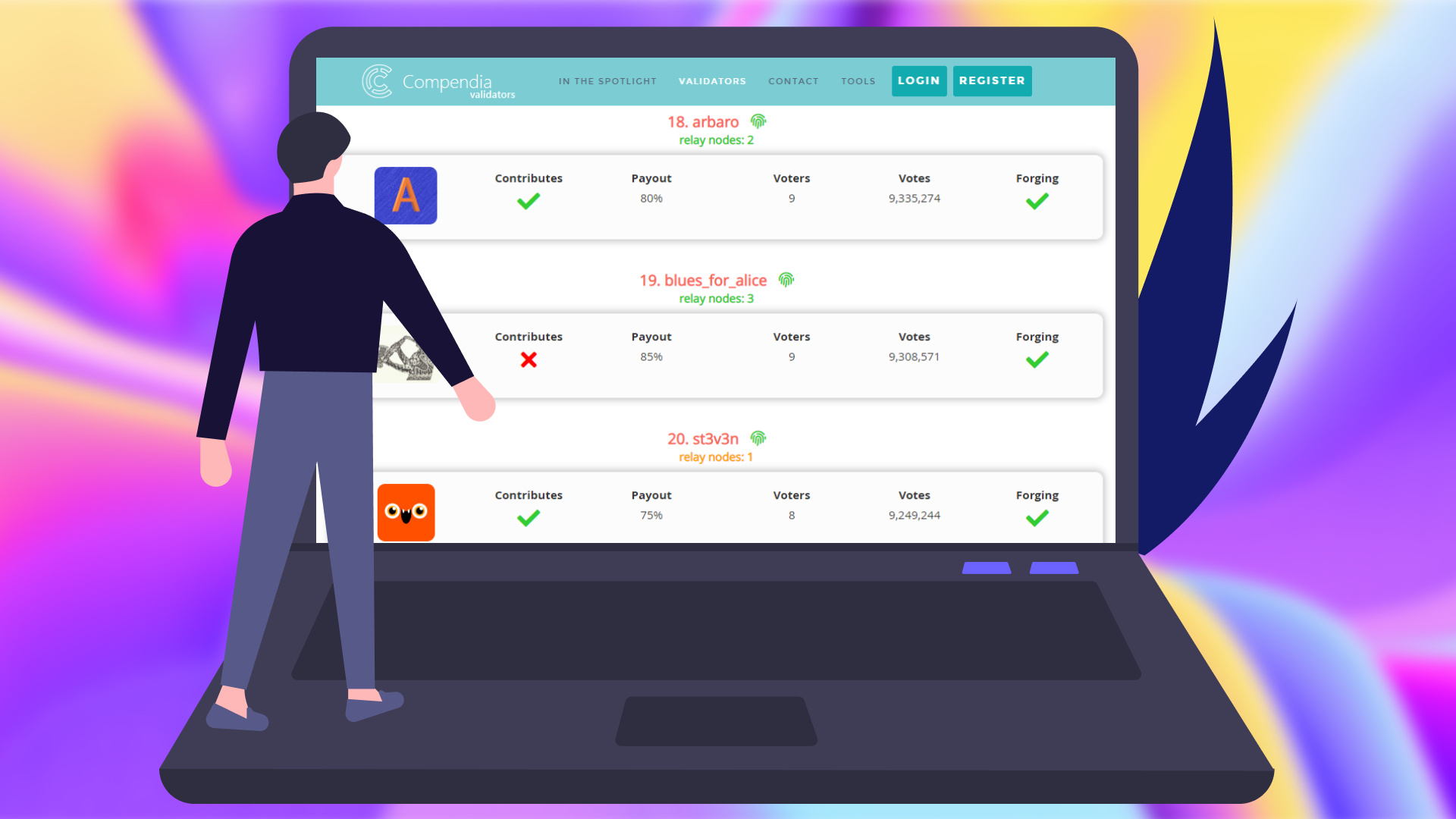 Core Updates
On September 17 we released Compendia Core v2.10.6 followed by v2.10.7 on the 19th. These updates feature several bug fixes and security improvements discovered and patched by validator tortoise_emperor and the ARK team, also applied in the most recent ARK Core updates.
Relay Verifier
We also added a new plug-in (created by tortoise_emperor) to our node stack called the Relay Verifier API: An API endpoint that lets you securely (and locally) sign messages with your validator passphrase on your relay nodes. This can be used by third-party services to prove how many relay nodes you host, which can help you with your reputation and reliability as a validator.
CompendiaValidators.com
Validator the_bobbie_bunch already built a service for this plug-in!
On the website CompendiaValidators.com you can securely register your validator and publicly display how many Compendia relay nodes you're hosting (without exposing their IPs to the public).
Voters can use this information to help decide which validators are contributing to the network's stability and decentralization:
This feature is already proving to be very effective:
The relay node count increased by 120%, from 28 nodes to a whopping 62!
If you run a validator (regardless of whether you're in the top 47), you can verify your relay nodes on the CompendiaValidators dashboard.
We'd like to thank tortoise_emperor and the_bobbie_bunch for these great contributions to the Compendia ecosystem!
What's next
This week's updates increased network stability and security, allowing us to launch wBIND (the BIND ERC20 wrapper) and the Uniswap-powered DeFi features with increased confidence.
We're also working together with validator itsanametoo on migrating their full-featured Compendia-version of the ARK Explorer to Bindscan.io.
Follow Compendia
Follow Dean van Dugteren